Benefits of CBD+THC Gummies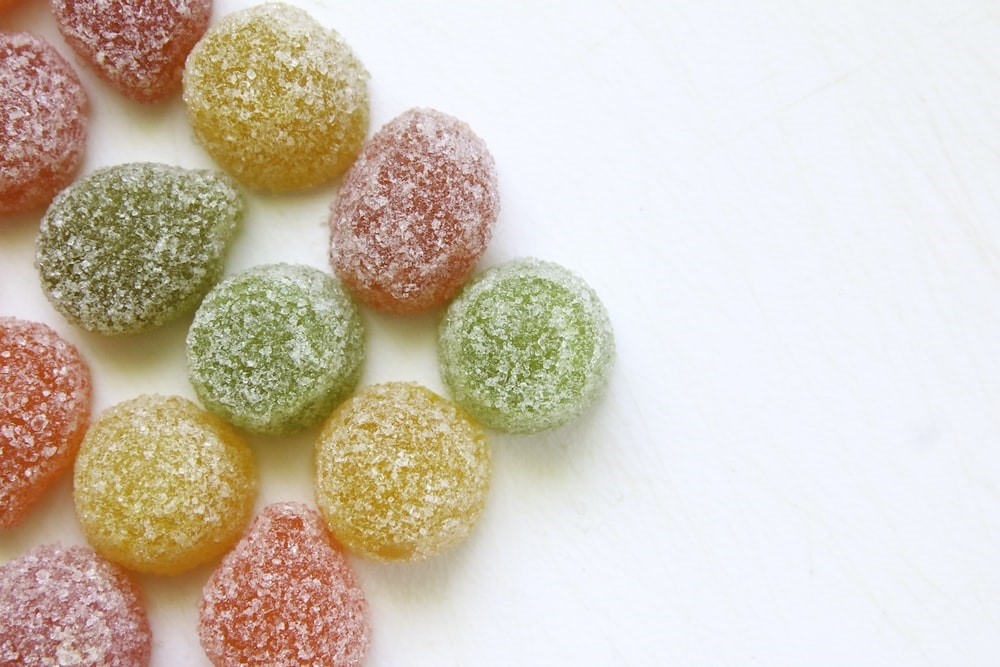 CBD (Cannabidiol) and THC (Tetrahydrocannabinol) are the two most prominent and well-known cannabinoids found in the hemp plant. While each has its unique properties, combining the two can offer a synergistic effect that many users find beneficial. Gummies provide a discreet, convenient, and tasty way to consume these compounds. Let's explore the benefits of CBD+THC gummies. 
What Are Full Spectrum CBD+THC Gummies?
CBD+THC gummies are edible candies that contain Cannabidiol (CBD) and Tetrahydrocannabinol (THC), the two primary active compounds found in the cannabis plant. These gummies are becoming an increasingly popular way for people to consume CBD. 
When combined in gummies, CBD and THC can offer a balanced experience. The potential therapeutic benefits of CBD, coupled with the supplementary effects of THC, can vary based on the CBD-to-THC ratio in the product. The presence of CBD can also modulate the intensity of the THC "high," making the experience smoother for some users.
Why Choose Gummies?
Choosing gummies as a form of consumption has several advantages:
Taste and Discretion: Gummies can mask the natural taste of cannabis, offering a flavorful alternative. They also resemble regular gummy candies, providing discretion for those who prefer to keep their cannabis consumption private.
Consistent Dosage: Each gummy typically contains a precise amount of CBD and THC, allowing for consistent and controlled dosing.
Convenience: They are portable and easy to consume, without the need for additional equipment or preparation.
Benefits of CBD+THC Gummies
Therapeutic Advantages
Both CBD and THC, when combined, offer numerous therapeutic benefits. Their collaborative action in full spectrum CBD gummies amplifies these benefits, making them even more appealing.
The "Entourage Effect"
When CBD and THC are taken together, they can enhance each other's therapeutic effects while mitigating some potential side effects. This phenomenon, termed the "entourage effect," suggests that cannabinoids can work better together than in isolation. 
Pain Management
CBD+THC gummies are increasingly being used for pain management. They have the potential to alleviate chronic pain, including conditions like arthritis and migraines. Remember the last time you felt a nagging pain? Imagine a simple gummy could help with that!
Stress Reduction
Life's rollercoaster ride can sometimes be overwhelming, leading to anxiety and depression. These gummies can potentially stabilize mood and reduce symptoms. Think of them as a little pocket therapist!
Improved Sleep Patterns
Sleepless nights can be frustrating, right? CBD+THC gummies can promote better sleep, ensuring you wake up fresh and rejuvenated. 
Nausea and Appetite Regulation
THC is known to reduce nausea and stimulate appetite, making it beneficial for chemotherapy patients or those with certain medical conditions. When combined with CBD, which may regulate appetite, it can provide a balanced approach to food intake.
Additional Benefits
Besides the significant therapeutic advantages, there are some other cherries on top!
Long-lasting Effects
Edibles, including gummies, offer extended release. The effects are gradual and longer-lasting compared to other consumption methods.
Conclusion
CBD+THC gummies offer a harmonious blend of two potent cannabinoids, delivering a range of therapeutic benefits in a tasty, convenient package. As with any product, start with a low dose and gradually adjust according to personal tolerance and desired effects. Additionally, always source gummies from reputable brands and seek guidance from a healthcare professional before incorporating any new supplements or treatments into your routine.
FAQs
Can I take CBD+THC gummies daily?
It depends on individual needs and tolerance. Consult with a healthcare professional.
Will these gummies make me high?
While they contain THC, the amount is typically minimal. However, it's possible to feel mild psychoactive effects.
How long before I feel the effects?
It can take from 30 minutes to 2 hours to feel the effect, depending on individual metabolism.
Can I drive after consuming these gummies?
Avoid driving until you know how the gummies affect you.