What is the Chair-O-Plane Ride, and Why is it a Great Addition to Your Event? Your Questions Answered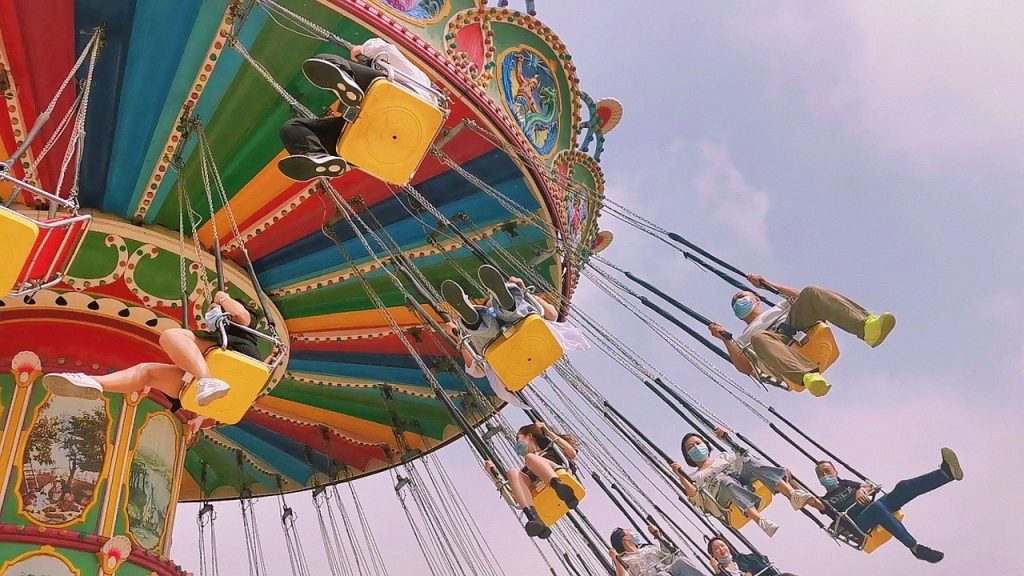 When you are organizing and planning an event that appeals to all ages and brings smiles to everyone's faces, incorporating amusement rides can be a game-changer. But there is one such ride that has consistently proven its popularity: the Chair-O-Plane ride. This classic carnival attraction offers a delightful experience for both young and old! But why is the chair-o-plane still very popular today? We'll delve into the essence of the chair-o-plane ride – and explore why it's a fantastic addition to any event.
The Chair-O-Plane ride: a timeless amusement
The chair-o-plane ride, also known as the swing ride, is an amusement park favorite that has been enchanting crowds for decades. The ride features a circular platform adorned with suspended swings or chairs that can accommodate riders of varying numbers. The platform is attached to a central axis, allowing it to rotate horizontally while the swings are raised, creating a thrilling sensation of flight and a mesmerizing view of the surroundings. You can also easily hire one for your event, and all you need is a reliable fairground hire provider.
Nostalgia and modern appeal
Part of the chair-o-plane ride's charm lies in its nostalgic appeal. For adults, it evokes memories of childhood trips to the fair, creating a sense of timelessness and connection. It's a magical experience for children that introduces them to the joy of amusement park rides. Despite its vintage origins, the chair-o-plane remains relevant and captivating, making it an ideal choice for diverse audiences.
Universal allure
One key factor contributing to the enduring popularity of the chair-o-plane is its universal appeal. From grandparents to grandchildren, this ride manages to captivate individuals of all ages! The gentle swinging motion is accessible to even those who may be wary of more intense rides while still providing a sense of excitement and adventure. This inclusivity makes it an excellent addition to events where the attendees span multiple generations.
Why should you add a chair-o-plane ride to your event?
A definite crowd pleaser: The chair-o-plane ride is guaranteed to draw a crowd. Its vibrant appearance and the joyful sounds of laughter create an irresistible atmosphere that encourages participation and creates memories that attendees will cherish.
Photo opportunities: In the age of social media, the visual appeal of an event is more important than ever! The chair-o-plane serves as an eye-catching backdrop for photos and videos, allowing attendees to share their experiences and spread the word about your event.
Versatile placement: The ride's relatively compact size makes it suitable for various event venues, from open fields to parking lots. Its portability ensures that it can be set up efficiently, making it a convenient option for event planners.
Interactive entertainment: Unlike passive forms of entertainment, the chair-o-plane offers an interactive experience that engages participants. It encourages people to let loose, embrace their inner child, and connect with others through shared exhilaration.
The chair-o-plane ride's enduring popularity is a testament to its timeless appeal and the joyful experiences it offers people of all ages. Adding this classic amusement ride to your event can elevate the overall atmosphere and provide a source of entertainment that resonates with a diverse audience. From its nostalgic charm to its universal allure, the chair-o-plane brings a touch of magic that will undoubtedly make your event a resounding success.