A Deep Dive into the Glamorously World of Gothic Platform Boots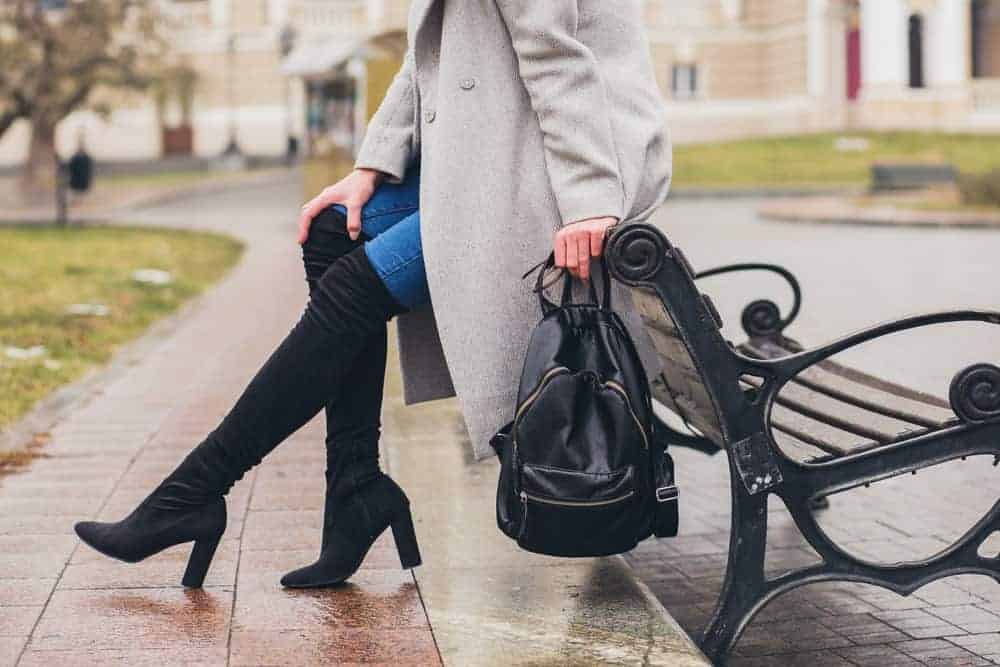 Calling all dark queens, mopey mavens, and not-so-basic black-wearers! Step into the shadows with me as we explore the enigmatic allure of gothic boots and a black corset top. A shoe that says, "Yes, I listen to The Cure on repeat, and yes, I can also kick your butt in a dance-off."
Tracing the Dark Origins
We're taking a detour to the '80s, when Gothic subculture sprouted from the punk scene like a beautiful black rose. Think less Madonna, more Siouxsie Sioux. But hold your horses – or should I say, your bats? – because we're not focusing on the music. It's the footwear we're after, those titanic towers of leather and lace that make us average height individuals look like we could dunk on Dracula.
The advent of the Gothic platform boot was, in a sense, the Goth community's cheeky nod to the Disco era's platform shoes. But instead of Travolta's shiny white number, Goths went black. Jet black. The kind of black that says, "Yes, it's always Halloween in my soul."
What to Wear Gothic Platform Boots?
Ladies, don't be deceived by these imposing stompers. Gothic platform boots can be as versatile as they are vampy. Want to feel like a powerful vampire overlord during your board meeting? Pair your platforms with a pencil skirt and a structured blazer. Weekend brunch with the girls? Slip on those dark denim jeans, a casual graphic tee, and let your boots steal the show.
And for the audacious goth queen attending the biggest rave of the year? A sultry fishnet dress worn with your Gothic platform boots will ensure you remain the reigning Dark Lady of the dance floor.
Remember: Gothic platform boots don't just make a statement, they scream it from the rooftop of a decrepit, haunted mansion.
Brands to Know and Wear
Are you ready to succumb to the allure of the dark side? If your bank account is quivering in anticipation, these are the brands to check out in the United States:
Dolls Kill: This brand is known for its bold and edgy style. Whether you want spikes, studs, or just plain black, Dolls Kill the perfect gothic outfits and gothic pants with a pair of boots with your name on them.
Demonia: From gravity-defying platforms to subtly sinister ankle boots, Demonia's got your gothic needs covered.
Gothic & Dark: offers a variety of witchy wears, including an impressive range of Gothic platform boots that could make even Morticia Addams swoon.
Hot Topic: An oldie but a goodie, Hot Topic provides the stepping stones into the world of Goth fashion with affordable and fashionable platform boots.
The Origins of a Subculture
To understand why Gothic platform boots are such an essential part of Goth fashion, we need to delve into the murky beginnings of the Goth subculture itself. Born out of the post-punk scene in the late '70s and early '80s, Gothic culture embraced the darkness, both literally and figuratively.
Fashion played a significant role in this new scene, as Goths used it to rebel against mainstream, brightly colored disco and pop fashion trends. Black clothing, silver jewelry, dramatic makeup, and yes, those sky-high platform boots became symbols of a movement that valued individuality, introspection, and a touch of the macabre.
In conclusion, Gothic platform boots are not just a fashion statement; they're wearable poetry that conveys an entire subculture's ethos. So, go ahead, lace up your platforms and stomp into your power. Because darling, in the world of Gothic fashion, it's go big and gothic, or go home!