How the Wrong Baby Formula Can Cause a Parent's Worst Nightmare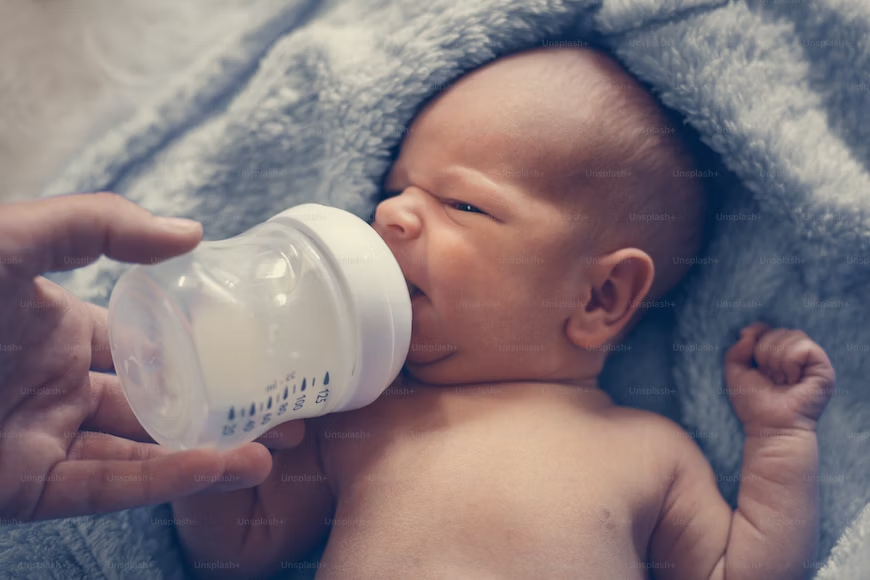 Although breastfeeding is best for babies, it is seldom the exclusive choice for new mothers. Surveys suggest that more than 80 percent of American mothers breastfeed their newborns. But fewer than one-third continue with it for the recommended minimum of a year. As a new parent, you will likely queue up for baby formula at some point.
But are you sure about switching to formula feeding in the first place? Even if you are ready for the swap (or to start from scratch), do you know that you may pick the wrong product? That sounds scary, but the wrong formula may set you up for a parent's worst nightmare – a sick baby struggling with a life-threatening condition like necrotizing enterocolitis (NEC).
The link between certain baby formula variants and NEC is more than a myth. It is backed by scientific research, which makes it even scarier. Moreover, parents of formula-fed premature babies suffering from NEC are filing lawsuits against the manufacturers of Similac and Enfamil formulas. The FDA recall of a Similac lot in 2022 reinforced the fear further.
Awareness is the best defense you can rely on as a parent dealing with apprehension regarding formula feeding. Some parents may not have a choice of breastfeeding, but there's always a way to choose the right formula. Let us highlight the facts you must know to prevent the worst nightmare for yourself and your baby.
What Baby Formulas Can Lead To NEC Risks?
Premature babies are often supplemented with baby formula for additional nutrition to speed up their growth. But parents need to be watchful about the product because cow-milk-based ones can elevate your baby's risk of developing NEC.
Manufacturers also owe a duty of care to provide safe and effective products. If they fail to do it and your baby suffers, you can seek product liability compensation. According to TorHoerman Law, the first Similac and Enfamil lawsuits were filed across the American courts in 2022. Abbott Laboratories (Similac) and Mead Johnson & Company (Enfamil) are the two brands alleged to put premature babies and infants at risk.
According to the latest update, 157 cases of toxic formula lawsuits are pending in the multidistrict litigation (MDL) as of April 17, 2023, and the first trials will likely happen in 2024.
It's crucial for new parents to have a comprehensive overview of the Enfamil and Similac Lawsuit, from eligibility to harmful product variants, the statute of limitations, and average settlement amounts.
What Is Necrotizing Enterocolitis (NEC)?
NEC is a rare intestinal tract disease with severe implications such as tissue damage and deadly infections. Statistics show that 2% to 5% of all premature infants suffer from the condition. It also accounts for nearly 8% of all NICU admissions.
The most alarming thing about the condition is its high mortality rate, which ranges from 10% to 50%. The disease can be fatal in the most severe cases involving peritonitis, perforation, and sepsis. If you notice NEC symptoms such as lack of appetite, vomiting, sluggishness, bloody stools, and tenderness or swelling in the abdomen, you must seek medical advice sooner than later.
NEC sets in 3-12 days after birth, but it can also occur many weeks later. Early treatment with antibiotics may help, but your baby may require surgery to remove the damaged bowel.
Know Your Rights
Seeing your little one suffering due to an unsafe baby formula is traumatizing, but you must know your rights and seek justice.
Manufacturing companies should have known the potential dangers of cow's milk baby formula before launching these products in the market. But they sidelined their duty of care and continued selling the product without warning parents and doctors.
As a parent, you can rightfully recover compensation for expenses and losses like medical treatment costs, pain and suffering, and long-term care expenses if your baby has permanent impairments due to NEC. Families losing their children can seek additional financial recovery for funeral expenses and emotional trauma.
Seeking Justice
Your family deserves justice if your baby has suffered due to the negligence of a baby formula manufacturer. Although you may blame yourself for not choosing the wrong product, you would have done the best for your child. After all, following the best practices always seems the safest bet.
But you should seek justice with the help of an NEC lawyer. Remember that you are not alone because many American families are fighting for their rights. Trust the system because justice will prevail!