Social Media Marketing of Luxury Fashion Brands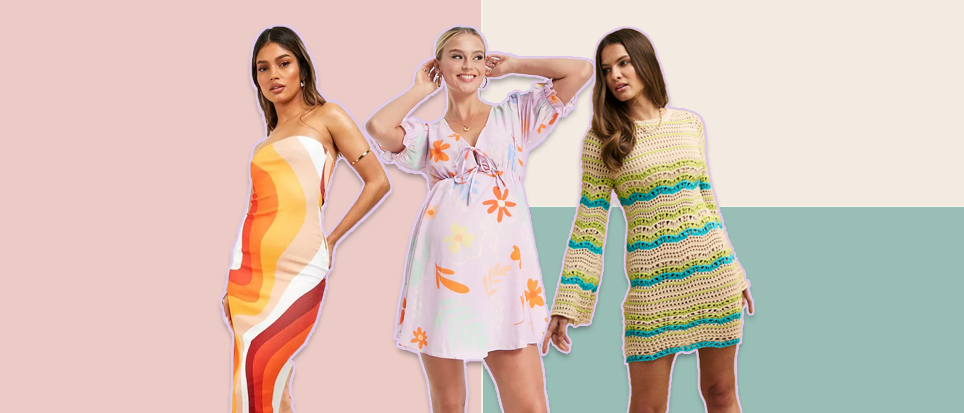 Luxury fashion brands have long been associated with exclusivity and elegance, catering to discerning consumers seeking the finer things in life. In today's digital age, social media has become a powerful tool for these esteemed brands to connect with their target audience on a global scale.
From Instagram to Facebook and beyond, luxury fashion brands are leveraging various social media platforms to showcase their latest collections, engage with followers, and create an aspirational online presence. Today, we will explore the world of social media marketing for luxury fashion brands – the strategies they employ, the benefits they reap, and how they successfully captivate audiences in the digital realm. So sit back, relax and embark on this fashionable journey through the realm of social media marketing!
What is social media marketing of luxury fashion brands?
Social media marketing of luxury fashion brands refers to the strategic use of various social media platforms to promote and showcase high-end fashion products and engage with a targeted audience. It goes beyond simply posting pictures or updates; it involves creating an online persona that reflects the brand's identity and values.

One key aspect of social media marketing for luxury fashion brands is building a strong visual presence. Platforms like Instagram, known for their emphasis on visuals, are perfect for showcasing stunning imagery of haute couture designs, luxurious accessories, and glamorous runway shows. By curating visually appealing content, luxury fashion brands can captivate their followers' attention and leave a lasting impression.

Social media marketing has become an integral part of promoting luxury fashion brands in today's digital landscape. It allows them to reach wider audiences worldwide while maintaining their aura of exclusivity and elegance. By leveraging creativity along with strategic planning across various platforms,it enables these esteemed labels to stay at the forefront of consumers' minds when it comes to high-end style aspirations.
Types of social media platforms used to market luxury fashion brands
There are a plethora of social media platforms available today, each with its unique features and target audience. Luxury fashion brands leverage these platforms to reach their desired clientele and create a strong online presence.

Instagram is one of the most popular platforms for luxury fashion marketing. Its visually-oriented nature allows brands to showcase their products through high-quality images and videos. With features like Instagram Stories and IGTV, brands can engage their audience in creative ways.

Facebook is another essential platform for luxury fashion brands due to its massive user base. It offers various advertising options, including sponsored posts, carousel ads, and targeted campaigns based on demographics and interests.

Pinterest has emerged as a valuable platform for showcasing luxury fashion trends and inspiring consumers with curated boards. Brands can use Pinterest's visual search feature to optimize discoverability of their products.

Snapchat appeals primarily to younger audiences, making it an ideal platform for targeting millennials and Gen Z consumers. Brands can use Snapchat's filters, lenses, geofilters, or even collaborate with influencers for effective brand promotion.

YouTube provides opportunities for luxury fashion brands to create engaging video content such as lookbooks or behind-the-scenes footage from runway shows or collaborations. Building a YouTube channel helps establish credibility while connecting directly with subscribers.

LinkedIn is often overlooked by luxury fashion brands; however, it presents opportunities for B2B marketing within the industry. Brands can connect with influencers or professionals who may contribute expertise or provide networking opportunities.


These are just a few examples of the diverse social media platforms that luxury fashion brands utilize strategically according to their target market preferences.
Tactics used to market luxury fashion brands on social media
Tactics used to market luxury fashion brands on social media can vary greatly depending on the brand's target audience and overall marketing goals. However, there are several common strategies that many luxury fashion brands employ to effectively engage with their followers and promote their products.

One popular tactic is influencer collaborations. Luxury fashion brands often partner with influential individuals in the industry or celebrities who have a large following on social media. These influencers can help increase brand visibility and credibility by showcasing the brand's products in their posts or stories.

Another effective tactic is creating visually appealing content. Luxury fashion brands understand the importance of aesthetics, and they take full advantage of this on social media platforms like Instagram. They invest in high-quality photography, creative videos, and eye-catching graphics to captivate their audience's attention.

Exclusive promotions or limited-edition releases are tactics commonly used by luxury fashion brands to generate buzz and urgency among consumers. Social media platforms allow these companies to reach a wide audience instantly while creating excitement around new collections or special offers.

Tactics used by luxury fashion brands on social media encompass various strategies aimed at engaging followers, increasing brand visibility, fostering authenticity through UGC opportunities, promoting exclusive deals/promotions,and leveraging influencer partnerships. These tactics collectively contribute towards building strong online presence for luxury fashion labels within highly competitive digital landscapes!
The benefits of social media marketing
Social media marketing has become an essential tool for luxury fashion brands, offering numerous benefits that help them reach a wider audience and build stronger brand awareness. One of the major advantages is the ability to target specific demographics based on interests, location, and behavior. By tailoring their content and advertisements to these segments, luxury fashion brands can ensure they are reaching potential customers who have a genuine interest in their products.

Another benefit of social media marketing is its cost-effectiveness compared to traditional advertising methods. Luxury fashion brands can create engaging content and promote it through various platforms at a fraction of the cost required for print ads or television commercials. This allows smaller brands with limited budgets to compete with larger players in the industry.

Social media acts as a virtual storefront where luxury fashion brands can showcase their latest collections through visually appealing images or videos. Platforms like Instagram allow users to discover new trends instantly while creating aspirational desires among consumers.